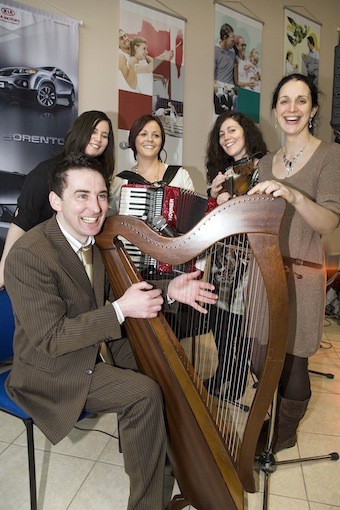 THEY ARE without doubt one of Inishowen's greatest exports – and today the Henry Girls played a gig for staff and customers to celebrate Inishowen Motors' greatest imports….Kia and Nissan cars!
The top dealer is throwing open the doors to the public for a special Open Weekend at the showroom at Drumkeen, Letterkenny.
And the Henry Girls kicked off the events with a superb gig.
The talented Malin girls have been playing and writing music together for more than a decade and Karen, Lorna and Joleen now have four albums to their credit – and featured music from the latest sensational CD December Moon at the free Inishowen Motors gig.
Inishowen Motors have extended their opening hours on Saturday 3rd Dec 11am – 5pm and Sunday 4th Dec  2pm – 4pm.
So why not take the opportunity to test drive any model from our Kia and Nissan range?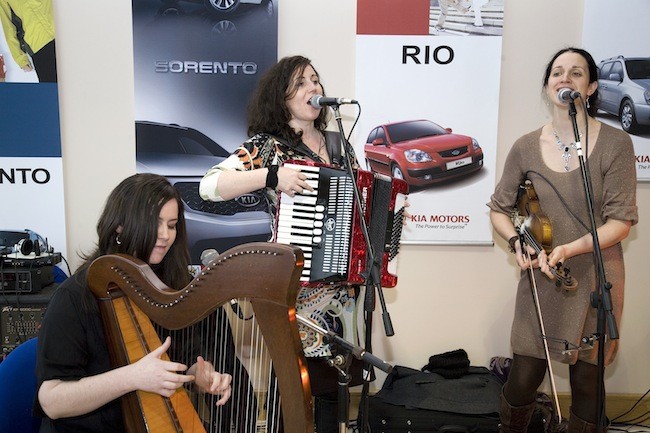 © 2011 donegaldaily.com, all Rights Reserved
The copying, republication or redistribution of donegaldaily.com Content, including by framing or similar means, is expressly prohibited by law.
Follow us on www.twitter.com/donegaldaily
Follow us on www.facebook.com/donegaldaily
Sell anything on www.donegaldailyclassifieds.com
Tags: