IT'S DONEGALDAILY.COM'S First Birthday this week – and we are celebrating our one million page views every month by giving away a luxury two night break.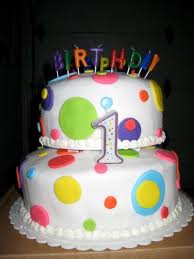 The break at Belfast's Jury's Hotel is our small way of saying thank you to our tens of thousands of loyal readers who are now making Donegaldaily.com part of your daily routine.
And we're taking the opportunity of our Birthday Celebrations to launch our new weekly Prize Quiz.
Each Wednesday, we'll bring you 25 Prize Quiz questions.
You will have until the following Monday at 6pm to come up with answers and then simply email your entry to info@donegaldaily.com along with your name, town where you live and a contact telephone number.
We will also have a variety of prizes to give away for the quiz winners so watch this space and get quizzing!
Said donegaldaily.com editor Stephen Maguire: "We are so grateful to our tens of thousands of loyal readers who have helped to turn our site into the massive success it has become.
"With a million page views every month, donegaldaily.com has expanded its popularity to a fantastic level and in the past couple of weeks the number of visitors and page views have soared even higher.
"We hope all of you enjoy our new weekly quiz and the fantastic hotel breaks and meals we will be giving as prizes in the coming weeks and months."
This week's prize: A two night break with breakfast and dinner on one evening for two adults at the fabulous Jury's Hotel right in the centre of Belfast. If you want to bring two children with you – they can stay absolutely free in one Jury's superb family rooms.
Jurys is open this Christmas! For more on Jurys Inn Belfast where deals start at £39 bed & full breakfast per room per night (subject to availability) go to www.jurysinn.com. Rate available on selected dates between 18th December 2011 – 8th January 2012. (Please note limited menu on Christmas Eve & Christmas Day.)
The prize is subject to availability. Our quiz rules are simple. The winner will be drawn from correct entries. No cash alternative. Editor's decision on answers and the draw winner is final. The competition is free to enter and entries should be emailed by next Monday, December 6th, at 6pm. We will have another great quiz and a great prize next Wednesday.
So here you go with the questions: And good luck – send your entry to info@donegaldaily.com along with your name, town where you live and a contact telephone number.
1. In 565 AD, St Columba is said to have seen which legendary creature?
2. 'I'll be there for you' is the theme song to which tv series?
3. What is the Latin name for the Northern Lights?
4. What is the Latin name for the Southern Lights?
5. Montevideo is the capital of which country?
6. What instrument records the strength of an earthquake?
7. Which war of the early 1950s cost over 2 million lives?
8. Whose crimes were portrayed in the film '10 Rillington Place'?
9. To which family of animals does the llama belong?
10. Neighbours' is set in a fictitious suburb of which city?
11. Which body of water separates the Isle of Wight from mainland Britain?
12. Christopher Cockerell invented what type of vehicle?
13. Which Hebrew word is the equivalent of the word 'Christ'?
14. Who was U.S. President at the outbreak of World War 2?
15. Which part was played by Bernard Lee in eleven James Bond films?
16. Which English League football team are known as 'The Hatters'?
17. Which sign of the Zodiac applies to someone born on Christmas Day?
18. Which gland controls metabolism?
19. Which black nationalist leader was shot dead in New York in 1965?
20. If James is 5, Henry is 3 and Edward is 2, who is 1?
21. How much is a 700ml bottle of Smirnoff Vodka in Kelly's Centra, Mountain Top, Letterkenny?
22. In Hegarty's & Co. of Buncrana, is the Christmas Store located at the front, back or in the middle of the shop?
23. Which night is 'Seafood Night' in the Brewery Bar, Letterkenny?
24. In what month and year did the Mill Park Hotel, Donegal Town open?
25. What is the postal address of Letterkenny Chamber of Commerce?
Tags: