Daniel O'Donnell has revealed that he and wife Majella are spending Christmas hundreds of miles apart.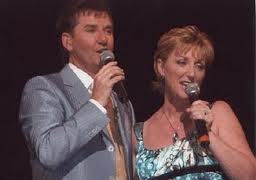 Due to family commitments Daniel is to stay at home with his mother Julia while wife Majella is jetting to Tenerife to be with her parents.
The globe-trotting couple will have to wait until December 27th to open eachother's presents when the singer heads out to Tenerife to join his wife and step-son Michael.
A source revealed "Daniel wants to spend Christmas at home with his mum and family. Julia has had a tough year.
"Majella had already made plans to be with her parents but Daniel will get out as soon as he can."
The couple have plenty of time to be together when Majella treats her husband to a secret holiday away when he turns 50 on December 12th.
"Majella and I are going away for a couple of days, but I don't know where yet! But I have insisted and she has assured me that it will be somewhere quiet and low-key," claimed Daniel.
The millionaire singer helps the people of Dungloe to get into the festive spirit later today when he officially turns on the town's Christmas lights at 4pm.
"I will be officially turning on the Christmas lights and I'm sure we will have a few songs! That's just in case any of you are within striking distance of Dungloe!," he said.
Tags: