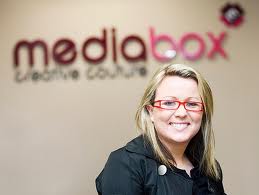 UPDATED: DONEGAL businesswoman Joanne Sweeney-Burke tonight won the latest battle in The Apprentice….and won a three-day trip to the sun.
So she did pack her bags…for a luxury holiday.
Her Spirit team's disastrous TV ad for an online food ordering website was blasted as awful by Bill Cullen and his team.
Bill took on Downings woman Joanne over failure in the task despite not having filled in a story board – and having a qualification in directing TV ads!
"Both ads were disappointing, you used domestic situation, anyone could do it," blasted Bill.
Team Zest lost because their advert was even worse!
And when Bill gave Joanne and her team news of their prize, he said there was a feeling that they were so bad that he should have gone on the holiday.
They stupidly used a telephone scene in the advert for ordering online!
Tonight's show featured Joanne and Conor fighting the bit out over who should direct and run their TV commercial.
However Conor was told that the camera crew had said he had given the most relevant instructions.
Over the weekend Sweeney-Burke, 36, had posted a message on Facebook saying she would be packing her bags on Monday.
It turns out that it was for a free holiday in the sun.
Restaurant owner Sandra was fired! She cried her eyes out as she was driven off.
And when she failed to turn up at The Apprentice house afterwards, Joanne burst into tears crying "Oh my God."
© 2011 donegaldaily.com, all Rights Reserved
The copying, republication or redistribution of donegaldaily.com Content, including by framing or similar means, is expressly prohibited by law.
Follow us on www.twitter.com/donegaldaily
Follow us on www.facebook.com/donegaldaily
Sell anything on www.donegaldailyclassifieds.com
Tags: