The poignant story behind Donegal's most famous lament, An Chéad Mháirt d'Fhómhar, composed two hundred years ago, is revealed in a forthcoming TG4 documentary.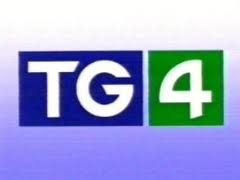 In the lament, a heartbroken father keens the untimely death of his favourite son, Pádraig Ó Dómhnaill, who drowned when his currach capsized on the short crossing between Rann na Feirste and Gaoth Dobhair.
The story is narrated by Vincie Ó Dónaill and Gearóidín Breathnach and features dramatic reconstructions shot on location.
The programme includes beautiful performances of the lament by acclaimed musicians Mairéad Ni Dhomhnaill, Gearóidín Breathnach, Connie Mhary Mhicí Ó Gallchóir, Tony Mac Ruairí and Seosamh Mac Grianna, all of whom have a close association with the area.
Dr. Lillis Ó Laoire provides an interpretation of the song and demonstrates its importance in the traditional canon.
An Chéad Mháirt d'Fhómhar is produced and directed by Máirín Seoighe will be shown on TG4 on Tuesday December 13th at 9.00pm.
Tags: