Letterkenny General Hospital has officially opened its Enhanced Recovery Unit, a new surgical unit which is designed to smooth the flow of patients undergoing planned in-patient surgery.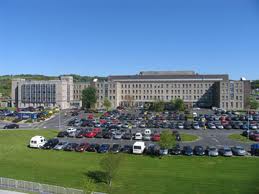 The new Enhanced Recovery Unit is designed for early admission of patients on the morning of surgery and to facilitate accelerated recovery and discharge from hospital.
The unit is believed to be one of the first purpose-built facilities in the HSE which is specifically designed for this purpose and was officially opened by Professor Frank Keane, Professor of Surgery, Royal College of Surgeons, Dublin.
The development of this unit was made possible through the reallocation of resources within the hospital and the support from CAWT (Co-Operation and Working Together) as part of the European Union's INTERREG IVA funded Cross Border Urology Project.
Speaking of this development, Dr. Paul O'Connor, Clinical Director at Letterkenny General Hospital said "The unit is an essential part of the hospital's drive to meet national targets for waiting times in elective surgery, and to ensure that LGH is equipped to deliver further reductions in waiting times from 2012 onwards."
Hospital Manager, Mr. Seán Murphy paid tribute to all involved in the establishment of this development.
"This initiative is much more than the provision of a new facility within the hospital, it is about a new and improved process for delivering patient care which not only provides better use of the hospital's resources but has a significant improvement in the quality of the care we deliver to patients and helps us reduce the risk of patients surgeries being postponed.
"With this new initiative, Letterkenny General Hospital continues to build upon its success as one of the country's most efficient hospitals, showing that yet again we are at the forefront of developing new models of care within the Irish health system."