Donegal's leading alcohol advice body has pleaded with people to be responsible around booze this Christmas.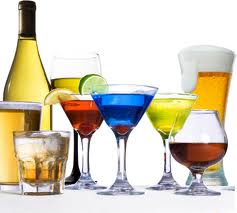 The North West Alcohol Forum, based in Letterkenny, said their core message is for people to take a break this festive season but also to have a balance to remember the holiday season.
Eamon O'Kane, Director of the Alcohol Forum, said the holidays will be a release from what has been a very tough year for everyone.
But he said there are plenty of tips to help people not to over indulge and destroy their holiday season.
"We would like everyone to enjoy this Festive Season, so we are promoting our Christmas Alcohol Awareness information booklet, with practical advice and tips on how to drink moderately, how to stay safe and how to look out for others so that Christmas and the New Year will be memorable for all the right reasons."
Recognising that many people use alcohol as part of their Christmas celebration the Forum's guidance explores how to manage alcohol intake, how to look out for dangers and avoid them and how to ensure the celebrations pass off without undue incident.
Moira Mills HSE West Drug and Alcohol Services manager has welcomed the Forum's Christmas information campaign stating that messages which promote safe drinking, are always needed.
She said "The Alcohol Forum Ltd is providing a huge support to the communities of the North West and indeed nationally in their work on tackling alcohol related harm and working with families. Their Christmas resource is another valuable resource in helping to build community understanding and action on alcohol harms".
The Christmas information leaflet can be found by contacting the Alcohol Forum on 074 9125596 or can be downloaded from the Forum website, www.nwaf.ie