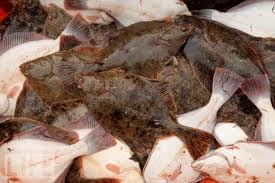 THE Donegal fishing industry looks a lot better this weekend after the Government won major concessions from Europe – with haddock takes by our county fishermen increased by a massive 200% next year.
Fishing organisations have described the outcome of crucial talks in Brussels as a "good day for Ireland and its fishing industry".
They praised Minister for Agriculture, Food and the Marine, Simon Coveney, who said it could be worth up to €250m next year – with 36,000 tonnes of whitefish allowed to be landed and 150,000 tonnes of pelagic fish like herrings and tuna allowed to be caught.
The country's sea prawn farming industry will also resume.
Quotas increase by 77% for cod off the south east and 200% off Donegal. Haddock is also up 200%.
Sean O'Donoghue of the Killybegs Fishermens Association said: "Minister Coveney has delivered in spades, this was his first outing, we had five key priorities and we've got four if not four-and-a-half of them".
Mr O'Donoghue added: "There were arbitrary cuts proposed by the European Commission and these have been removed, there had been significant increases in key stock quotas including a 200% increase in haddock along with smaller increases for cod off the northwest coast."
"Not everyone will be satisfied, but from Monday Irish vessels will be able to put to sea and fish until the end of the year and into January. Previously, this was not the case," said Lorcán Ó Cinnéide of the Irish Fish Producers Association
"We were afraid there would be no cod quota for the Irish Sea at all, and while it's been reduced there, at least there is a quota. This is critical to make money, to run a business."
Minister Simon Coveney described the outcome as a "record" one for Ireland which could see next year's fishing opportunities reach €250m in value.
"The measures agreed in these negotiations will maximise employment and economic activity in our coastal communities," he added.
© 2011 donegaldaily.com, all Rights Reserved
The copying, republication or redistribution of donegaldaily.com Content, including by framing or similar means, is expressly prohibited by law.
Follow us on www.twitter.com/donegaldaily
Follow us on www.facebook.com/donegaldaily
Sell anything on www.donegaldailyclassifieds.com
Tags: