More than 200 people gathered outside the County House in Lifford this morning to protest about upcoming charges.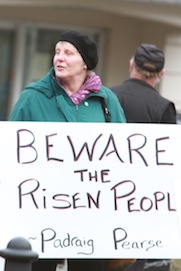 The group held a silent protest at councillors gathered to discuss the upcoming Budget for the year ahead.
The group are urging councillors to boycott the proposed €100 tax levy as well as the proposed charges on septic tanks.