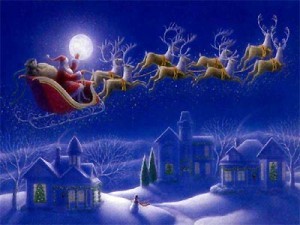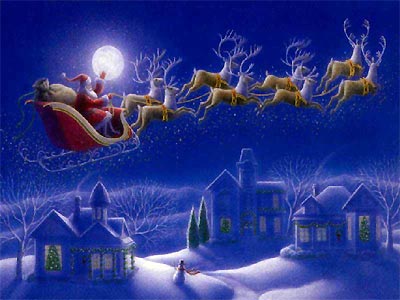 LAST Christmas they gave us SNOW, SNOW SNOW!
This year, it's BLOW, BLOW, BLOW in time for HO, HO, HO – with three days of gales on the way to Co Donegal.
There is an ice warning for today, Friday, as northerly winds replace the warmer air of recent days.
And we could even see some sleet and snow on higher ground later this evening. Roads will be poor in many areas – so please slow down if you are out and about this Christmas weekend.
But Met Eireann says it will warm up again and the county will be instead be battered by gales throughout Christmas Eve, Christmas Day and St Stephen's Day.
In fact it is going to be very wet throughout the weekend with frequent downpours, especially here in the North West.
Here's their full Christmas weather guide for the whole country:
General : Mild weather is expected over Christmas ( up to Tuesday next). Winds will be often strong and very gusty southwesterly and these winds will feed in spells of rain from the nearby Atlantic Ocean at times, with the heaviest of the rain expected in the north and west. But there will be come cold interludes as well. Indeed, Friday evening and Friday night with be cold with frost and icy patches setting in very soon after dark. Mostly dry with clear spells, but scattered rain, hail and sleet showers are likely for a time. Lows of zero to 4C., are expected, coldest in the east, but values should rise later, especially in the western half of the country, as milder southwest breezes develop and freshen. Christmas Eve / Saturday: After a cold and locally frosty start in eastern areas. Temperatures will soon rise, with values 8 to 11 C., expected in the afternoon, ( normal or slightly above). A bright, fairly sunny morning, but turning cloudy later with some rain developing along Atlantic coasts and strong southwesterly winds. Oíche Nollaig / Saturday night will be windy and mostly cloudy, with rain and drizzle developing in most places, heavy in the northwest. Temperatures will remain at around 9 or 10 C., so no frost. Christmas Day and St. Stephen's Day will be mild, windy and fairly cloudy days with some rain and drizzle at times, with some heavy rain in places, mainly in the west and north. Some bright spells too, mainly in eastern areas. Winds will be strong and blustery southwesterly and day time temperatures will be in the range 9 to 12 C. Mild at night, so no frost. There are some signs that colder, drier weather may set in then for the middle of next week, with frost and fog at night, but this is not certain and the mild conditions may yet prevail.
Tags: