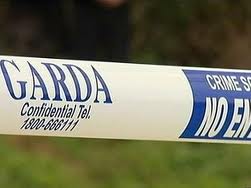 THE number of people caught drink-driving this month has dropped on last year.
A total of 22 arrests were made for the offence in Co Donegal since December 1 – seven less than at the same time last year.
Gardai say the figures can be compared to last year because the same number of checkpoints were set up this year.
Garda Inspector Michael Harrison said he believed "the message is getting through" and warned even more checks will be carried out this weekend.
He also issued an urgent plea to pedestrians to make sure they can be seen on the roads after concerns were expressed over the holiday period.
"Pedestrians need to make sure they can be seen," he said.
Meanwhile GoSafe anti-speed vans have been deployed across County Donegal this morning.
Vans have been spotted at Buncrana, Newtowncunningham, Illistrin, Barnesmore Gap and Ballyshannon.
It's part of the strategy to reduce road deaths in the county.
© 2011 donegaldaily.com, all Rights Reserved
The copying, republication or redistribution of donegaldaily.com Content, including by framing or similar means, is expressly prohibited by law.
Follow us on www.twitter.com/donegaldaily
Follow us on www.facebook.com/donegaldaily
Sell anything on www.donegaldailyclassifieds.com
Tags: