A leading road safety campaigner said she is shocked at the number of people driving with defective headlights in Co Donegal.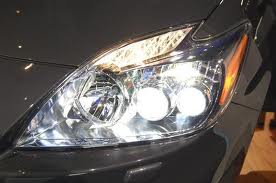 Mary Clinton of A-CEART said she counted 29 cars with broken lights on a short journey just this week.
She said potholes may cause damage to cars but drivers now had no excuse not to fix them.
"Potholes may put out a bulb but people simply do not have an excuse any more not to fix them. They could go out and buy a bulb the next day.
"This is a personal gripe of mine but I think people should sort their headlights. There is absolutely no excuse and it is a major danger on our roads," she said.
Tags: