A Donegal pub has been named in the top ten by the Sunday World's infamous Pub Spy.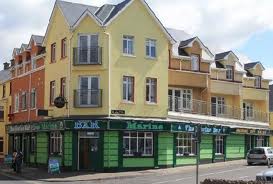 The secretive Pub Spy and his trusted commandoes visit pubs across the country each week and give them marks out of five pints!
Now the Marine Bar in Bundoran has made it into the spy's top ten of best bars visited in the past year.
As well as being a large an airy pub, Pub Spy said he was impressed by the fact that the toilets were immaculate!
Tags: