RTE commentator Pat Spillane has admitted Donegal could have won this year's All Ireland title – and blames Jim McGuinness for not doing so!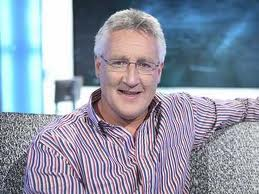 The former Kerry great said McGuinness did not use the likes of Michael Murphy and Colm McFadden to the best of their ability.
The commentator the fans love to hate said Donegal left him so frustrated that he finds their tactics impossible to put into words.
"There is actually no word in the English dictionary to adequately describe my disgust/anger/annoyance over what they did to Gaelic football.
"It is anti everything the game ought to be about.
"It was suggested that they adopted these tactics due to a lack of quality forwards. Nonsense. Michael Murphy, Colm McFadden, Christy Toye and Michael Hegarty are all top-class players who would walk on to the majority of county teams.
"Ultimately they came up short – their system failed.
"But had they adjusted it even slightly they could have ended up winning the All Ireland," he claimed.
Spillane also picks Karl Lacey as turning in one of the performances of the year, claims Donegal were the most improved team of the year and Kevin Cassidy got the point of the championship.
Tags: