A father and son's dream has taken flight after they BOTH refurbished vintage planes and took to the skies for the first time.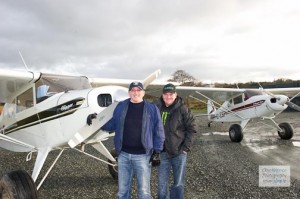 James and Geoffrey Dolan have spent the number of months stripping down and renovating the two single propeller Piper planes.
And this week James, 70, and Geoffrey, 38, took to the skies over Donegal for their maiden flights.
The father and son from Lifford have spent a small fortune renovating the planes.
Although they don't know the exact figure, a set of two Tundra tyres for each plane shipped from Alaska, cost more than €6,500 each.
Dad James, who owns the 1949 Piper Clipper PA16, says he is delighted how the way the planes have turned out.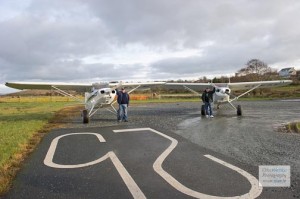 "I know most father and sons might build a train set or restore an old car but plane are our thing.
"Geoffrey did most of the mechanical work but we had a great time doing up the planes and giving them a new lease of life.
"I'm delighted with how they look and it was great working with Jeoffrey. I'm very proud of them," he said.
Geoffrey, who owns a scaffolding company, owns the 1959 Piper Pacer PA22 plane.
"The planes are in perfect condition and they flew really well. They are back to the exact same condition in which they were built.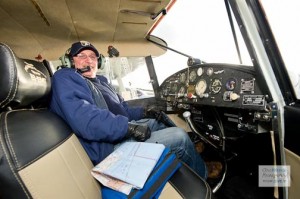 "Almost all the parts have come from Ohio in America and they are all running really well," he said.
The four seater, tail-dragger planes have leather interiors and are named 'Whipper Snapper' and 'Maggie Jane' after James' father and mother James and Maggie Jane.
All the mechanical work was passed and tested by one of Ireland's leading engineers, David Bruton of Midland Aviation in Athlone.
Both planes will be operated out of Stevenson's Airfield on the outskirts of Letterkenny.
And James says he plans to take full advantage now that the planes have been brought back to life.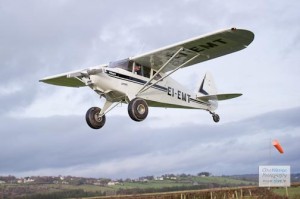 "I have flown to London and to the Scottish Islands before and I plan to do the same again with these planes.
"There is no greater feeling than being up in the air – especially knowing that it is your own work that has brought them back up there," he said.
Tags: