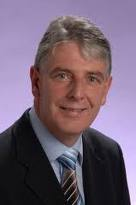 Donegal County Councillor Mick Quinn has called on the public to join a Sinn Féin organised picket against the planned €1.2bn bank bailout next week.
The picket will take place in the Market Sq, Letterkenny 1pm on Monday 23rd January.
Cllr Quinn said: "The Irish people are sick of unjust cuts and austerity combined with government lies which purport that new charges such as the household tax are necessary to provide services.
"The reality is that the government is taxing the most vulnerable in order to pump money into a black hole in the banking sector.
"Next week the government will pay another €1,200million to unsecured unguaranteed bondholders in Anglo-Irish bank.
"The reality is that our grandchildren will be paying for the actions of reckless gamblers in Europe for decades to come."
He added: "I would invite everyone who wishes to demonstrate against this unnecessary bailout to join us on Monday."
Tags: