Tragic teenager Martina Maguire has arrived back home in her native Co Donegal after losing her battle with cancer.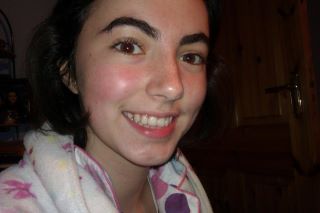 Brave Martina, 16, passed away at Our Lady's Hospital for Sick Children in Dublin surrounded by her family including mum Sarah, dad Michael and brother Michael.
Large crowds have already started to gather at Martina's home in Barkillew, Ardara to pay their final respects to Martina.
Her funeral will take place on Monday at the Church of the Holy Family, Ardara at 11am.
Interment will take place afterwards in the adjoining cemetery while the house is private from 11pm to 10am on the morning of the funeral.
Those wishing to make donations can send them to the Intensive Care Unit at Our Ladies Hospital for Sick Children c/o any family member or Derek McCade Funeral Directors, Ardara.
Martina was only diagnosed last year with acute lymphoblastic leukemia and was undergoing treatment at Our Lady's Children's Hospital.
The brave youngster was a 5th year student at St. Columba's Comprehensive School before she fell ill and even received the best Junior Cert results in her year.
Just a few weeks ago the people of the town came together in a touching display of community spirit to raise funds for her care.
Hundreds of tributes have flowed in for the much-loved teenager.
Tags: