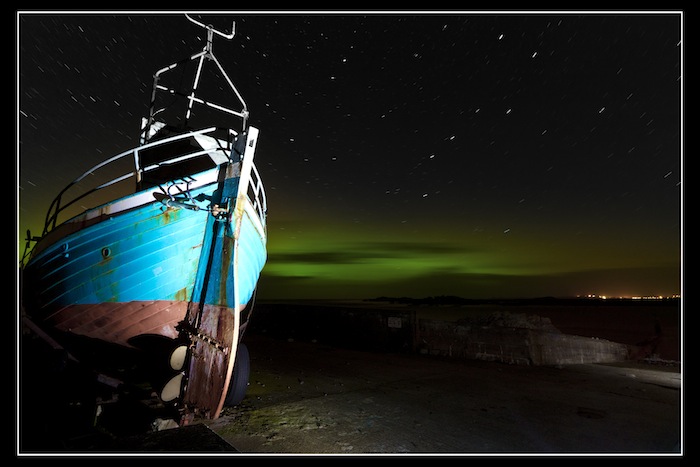 THESE are the incredible pictures taken tonight of the Northern Lights over Co Donegal.
They were taken by snapper Adam Porter, chairman of the Buncrana Camera Club, who spent the evening waiting for the Aurora show.
The pix were taken at Urris in Inishowen.
It follows reports from local astronomers that tonight would be one of the best ever to see the incredible spectacle.
Earlier donegaldaily.com reader John Harkin told us: "I was in Ballyliffin this evening and you can make out the northern lights on the horizon.
"I know it's nothing like the pictures you can see on YouTube but it is an incredible sight.
"You need to be well away from light pollution and you can just make it out on the horizon but this is the first time I've seen it and it is lovely."
Seamus McGlinchey also spotted the northern lights off Culdaff around 8.30pm. He told us: "I brought my telescope and a flask. It was worth the wait and I plan to stay around for a few more hours. There's a bit of cloud around now so it might not be worth it, but we'll see."
The sightings come just hours after local astronomer Brendan Alexander said this evening offered the best chance to see the Northern Lights.
https://www.donegaldaily.com/2012/01/22/northern-lights-alert-from-donegal-skies/
© 2011 donegaldaily.com, all Rights Reserved
The copying, republication or redistribution of donegaldaily.com Content, including by framing or similar means, is expressly prohibited by law.
Follow us on www.twitter.com/donegaldaily
Follow us on www.facebook.com/donegaldaily
Sell anything on www.donegaldailyclassifieds.com
Tags: