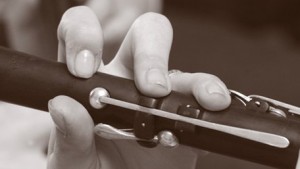 DONEGAL hotels and restaurants will lose out by a decision not to stage the all-Ireland fleadh in Derry next year, as tens of thousands of visitors would have stayed on this side of the Border.
Dissident republican violence has put paid to plans for the first all-Ireland fleadh to be staged in the city, an Irish traditional music body has claimed.
Comhaltas said it was impossible to support the city's bid to host the popular music and dance festival because of the danger.
More than 25,000 people would have visited Derry but with so few hotel beds in the North, most would have ended up in Inishowen and in Letterkenny.
The fleadh would have been staged in Derry's year as UK City of Culture.
There was severe disruption in the city last week after dissident republican terrorists left two bombs that exploded.
The UK City of Culture organisers had been pushing to bring the fleadh to Northern Ireland for the first time ever in 2013.
Comhaltas promotes traditional Irish music and culture around the world. At a meeting of Derry Comhaltas last Wednesday, members voted was 13-1 in favour of the bid.
Some comhaltas members, who initially opposed the move because of the UK link in Derry's City of Culture 2013 title, did not attend. The bid then went to the Comhaltas Ulster Council to be ratified.
It said that with "deep regret and long consideration", it was turning down the bid because safety was paramount.
Chairman of the Derry County Board, Brendan Molloy said no members of the local branches attended that meeting and he was shocked when he heard the decision.
"I got a text on my phone to say: 'Sorry the bid didn't go through this time'," he said.
"A statement was emailed to me from a Comhaltas employee. It did not come from a member of the Ulster Council.
"Up until a few days ago we were going to go to that meeting and we had requested that the branch come to put the bid forward. We were told that was not necessary.
"I am shocked, totally and utterly."
An investigation into the meeting which took the decision is now underway.