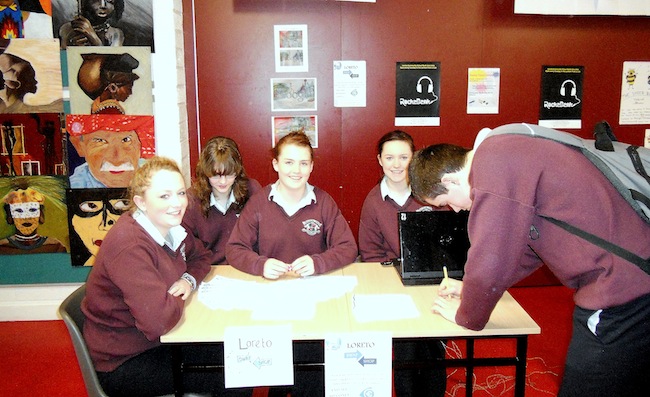 THEY have brains to burn and time on their hands and as the old saying goes…time is money!
A group of transition year students at Loreto Community School in Milford has set up their very own online sway shop, with the aim of enabling students to buy and sell various items online in safe and secure fashion.
The Managing Director of Donegal's latest business venture is just 15!
Student Kate Haley told donegaldaily.com: "We came up with the idea when we realised that we all had exam papers and revise wise books left over from the Junior Cert.
"We didn't know what to do with them. Then we thought about selling them online to other pupils in the school and came up with the idea of a website that enabled us to do so."
Now for €2 per posting, students have been selling everything on the site including games and toys.
The site even has its own Finance Director to make sure all those two euro coins are carefully collected!
Laura Peoples, told us: "I think everyone is really feeling the strain because of the recession and being able to make money from selling things you don't want anymore really helps.
"Students pay our company €2 and we set up their ad online using the information they've given us. It's hassle free, easy to use and gives people a good way to make money. I think all the students in the school should use it!"
With this group of young innovative entrepreneurs driving the company forward, the future looks bright for Loreto Swap Shop.
See more at www.loretoswapshop.com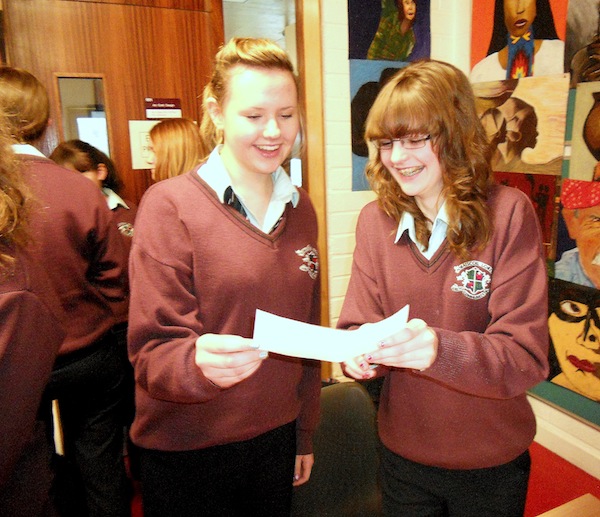 Tags: