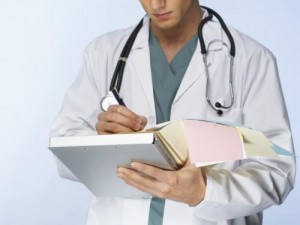 UP to 400 civil servants right across Co Donegal will quit their jobs in the next four weeks as they resign to save their pensions.
Teachers, gardai, doctors, social welfare staff and revenue officials are among those who are "getting out" before new pension arrangements come into place in March.
"It's the equivalent of the announcement of around 400 job losses for the county," said one civil servant who leaves his post next month.
"None of our positions are being replaced, so that's the reality of it.
"A huge amount of experience will be lost across the public services as a result."
It's feared that the number of senior Gardai leaving the force will have a severe impact on policing in the county as fewer senior staff left behind are left to cope.
Opposition parties have accused the government of failing to have any sort of contingency plan to cope with the loss of so many senior civil servants who will take so much experience out of the service.
The pension deal is part of the Croke Park agreement between the government and unions.
Earlier a senior doctor in Limerick was rebuked by Taoiseach Enda Kenny after he had warned that mothers and their newborn babies may die because the Health Service Executive and Department of Health have "no plans" to deal with an impending staff-shortage crisis at the Mid-Western Regional Maternity Hospital.
Dr Gerry Burke, consultant obstetrician at the hospital in Limerick, said 47 midwives would take early retirement next month to secure pensions.
"By the end of February, the maternity hospital in Limerick will have lost 47 midwives from its complement of just over 200 in the executive's retirement scheme.
"No plans to deal with the shortfall have been presented by the HSE or the Department of Health. The shortfall of over 20 per cent of midwifery staff will diminish the quality of maternity care these women and babies receive," said Dr Burke.
"It is obvious that the HSE is prepared to collude with the Department of Health in making pregnant women and their newborn babies contribute to paying for the gambling losses of German and other international banks and for the fiscal recklessness of previous governments. Unfortunately, some women and babies may pay for it with their lives," he added.
LEAVE YOUR COMMENT BELOW
© 2011 donegaldaily.com, all Rights Reserved
The copying, republication or redistribution of donegaldaily.com Content, including by framing or similar means, is expressly prohibited by law.
Follow us on www.twitter.com/donegaldaily
Follow us on www.facebook.com/donegaldaily
Sell anything on www.donegaldailyclassifieds.com
Tags: