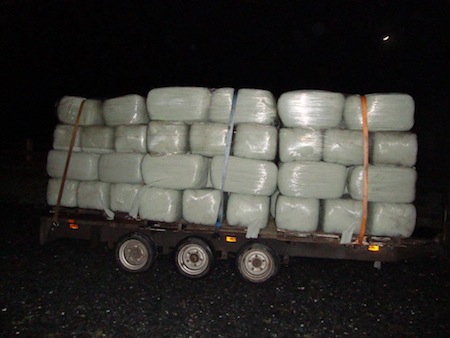 A welcome gift of no less than 100 bales of hay was driven the length of Ireland to help Donegal's rescued donkeys.
The gift, which came from a big-hearted farmer in Co Wexford, was welcomed with open arms this week by the owners of the Donegal Donkey Sanctuary in Raphoe.
And it couldn't come at a time – especially when you have TEN extra mouths to feed.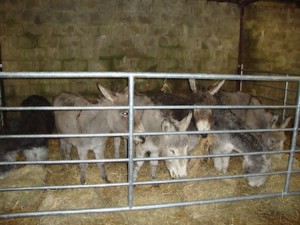 The new donkeys arrived in Raphoe from Mayo last weekend and were each given names – Buffy, Primrose, Toffee, Jessie, Bitsy, Hilda, Jonny, Rocky, Oscar and Gus.
The donation is the latest in a long number sent to the centre after they recently sent out an SOS for support.
"This is a great donation but everyone has been so good," said a spokesman.
Tags: