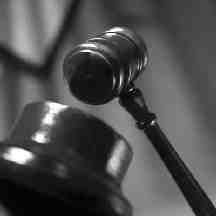 A BURGLAR behind a drugs and drink fuelled crime binge has been jailed for four years after hearing a judge describe break-ins as 'like the rape' of the family home.
Letterkenny Circuit Court heard that Gavin Mitchell, 34, of Windmill View in Letterkenny, had stolen cider from a shop before stealing a jeep which he later crashed on January 17 last.
The court the cost of the spree in thefts and damage was more than €10,000.
Then in May, Mitchell – who was on bail for other offences – had "frightened the lives" out of two shop assistants in the town when he used a metal bar to threaten them before taking more than €4,000 from the till.
He had escaped the scene of a crime in a taxi.
The shop assistants knew Mitchell and his image was captured on CCTV.
The court heard that defendant faced a number of other charges.
During the hearing Mitchell took the stand to apologise for his crimes, saying he regretted "how I have turned out.'
He had been battling drink and drugs and told the court he was now clean and wanted to start a new life.
Judge John O'Hagan detailed Mitchell's lengthy criminal record and his "propensity to stealing."
The judge said burglaries Mitchell had been involved in had "caused great hurt and upset" to victims and burglars breaking into homes and touching and stealing the belongings of other people amounted to "the rape of a building" because of psychological damage left behind.
He gave Mitchell credit for pleading guilty and wanting to have the matters cleared up before the courts and told him that had he been convicted by a jury he would have gone to jail for six years.
Judge O'Hagan sentenced Mitchell to four years imprisonment on each of two counts of burglary, four years for robbery, two years for taking a vehicle, tow years for criminal damage and two years for theft. All the sentences are to run concurrently.
The judge suspended the last year of the sentence.
On hearing the judgement, Mitchell said: "Thank you Judge" before he was led away in handcuffs.
AT HEARING © 2011 donegaldaily.com, all Rights Reserved
The copying, republication or redistribution of donegaldaily.com Content, including by framing or similar means, is expressly prohibited by law.
Follow us on www.twitter.com/donegaldaily
Follow us on www.facebook.com/donegaldaily
Tags: