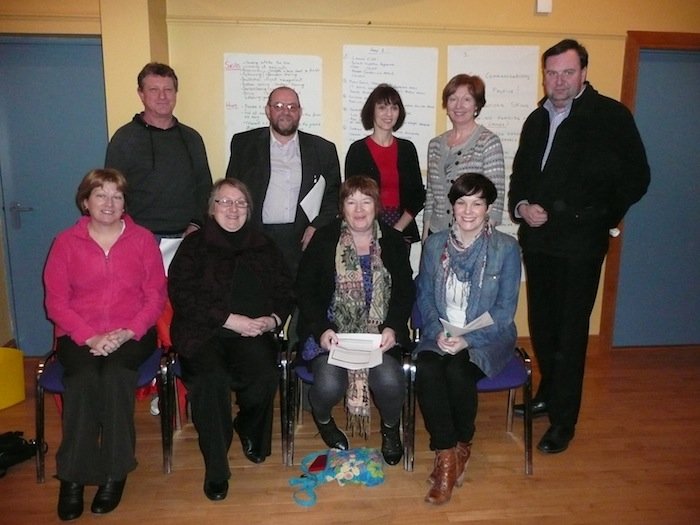 As the people of Donegal face the growing problems of unemployment, poverty and emigration here, the Donegal County Community Forum (DCCF) met last Saturday to see how it can meet the challenges ahead.
Members of the Forum met in Letterkenny and spent the day devising a workplan for 2012, examining practical ways to tackle the counties mounting social problems.
Speaking after the planning day, the DCCF Chairperson, Paula Leonard, admitted that one of the things that needs to happen is for the Forum to raise its profile.
"It's really important that we raise awareness about our role and create relationships with all the community and voluntary groups out there. They need to know that they can come to us with their concerns and things that they would like to see brought up at council committees'.
The Donegal County Community Forum was established in 2000 as a voice for the community and voluntary sector in County Donegal.
Made up of twenty volunteers from all over the county, the Forum represents the needs of voluntary and community organizations on local government committees and a range of other committees set up to deal with issues including community policing and drug abuse.
As part of the workplan agreed, the Forum hopes to organise networking and training opportunities for community and voluntary groups throughout the year. The Forum ran a series of highly successful training workshops late last year and consulted heavily on submissions to the draft County Development plan.
Paula said that: "While the training may focus on specific areas including media skills and sustaining community work, these training days will also be an opportunity to come together, to network and to strengthen the sector at a county level".
For more information contact:
Paula Leonard, Chairperson, 086 1722953
Jim Doherty, PRO (English), 0868156289
Máirín Uí Fhearraigh, PRO (Irish), ancaire@eircom.net