A leading Donegal tax specialist has warned PAYE workers not to put their P60 documents in the bottom drawer and forget about them.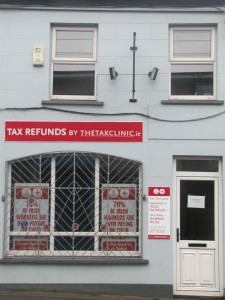 Michael Coll from www.thetaxclinic.ie said they could well be paying more tax than they should be, but the good news is that it can be claimed back.
Any employees who were in employment at the end of the year have all now received a P60.
A P60 is a very valuable document that summarises all your pay and tax details.
Michael, who is based in Letterkenny, says "We have all suffered with the tax increases and the cutting of tax credits in the last budget, but as we all saw in last week's media The Department of Social Protection confirmed that €10 million has already been refunded back to taxpayers with millions more yet to be claimed in PRSI refunds.
"The average tax refund we've been claiming for our clients is about €880," he revealed.
Mr Coll says it is important that taxpayers realise that you can claim tax back for up to four years so if you haven't claimed for a few years it's still not too late.
For further information on the many other allowances and reliefs available log onto www.thetaxclinic.ie. Or Call into our office at 40 The Port Road, Letterkenny or call Michael on 086 3862370 or Noel on 087 7507083.
Tags: