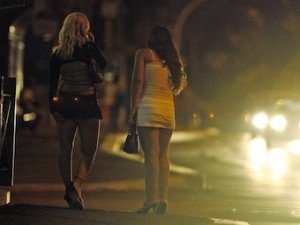 A HORRIFIED mum has gone public to call on Gardai to crack down on prostitutes and their well-heeled clients – saying they are operating openly in Letterkenny.
The mother told donegaldaily.com that she lives in an apartment beside where the 'escorts' are operating their business.
She claims she has told Gardai about the brothel eight times and "it is still operating."
The mum went on: "I don't want to be living here with this going on literally next door. No-one should have to raise children beside this.
"I know the guards are busy and it's possible they are keeping an eye on this place but a raid cannot come soon enough as far as I'm concerned. I've done everything by the book and reported crimes being committed."
She said most of the clients drove 'fancy' cars and some of them had UK registration plates.
"Gardai were happy when I told them about it. I felt like a good citizen; I just wish they would move against this place. There are plenty of opportunities in my opinion," she said.
© 2011 donegaldaily.com, all Rights Reserved
The copying, republication or redistribution of donegaldaily.com Content, including by framing or similar means, is expressly prohibited by law.
Follow us on www.twitter.com/donegaldaily
Follow us on www.facebook.com/donegaldaily
Tags: