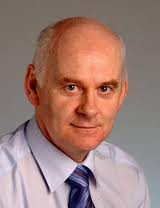 DONEGAL Senator Jimmy Harte has hit back at political opponents who have been 'using' his comments about a Polish waitress to "score points."
Senator Harte said he had responded to what the woman had been reported as saying.
"It is very simple what happened," said the Senator. "A journalist in Poland working for the Irish Independent wrote an article based on an interview given by a Polish lady to a Polish newspaper.
"A local journalist working for the Irish Independent was asked by his editors to get a response from local politicians based on the information that was given to him at the time.
"I gave my response and I made it clear yesterday that if the translation of the original article was wrong, then I would withdraw my comments and I have done that," he said.
Senator Harte said claims from Sinn Fein that he had been 'opportunistic' didnt' 'stand up to scrutiny.'
"The journalist concerned called me, I didn't call him. It's as simple as that and I think anyone would have reacted in the same way," he said.
Earlier Sinn Fein councillor Jack Murray called on Senator Harte to apologise for his comments.
YOUR COMMENTS ARE WELCOME.
RACISTS OR OFFENSIVE COMMENTS ARE NOT WELCOME