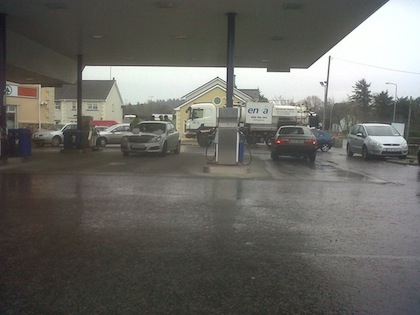 CUSTOMS officials have sealed off a Co Donegal petrol station today.
Two lorries from a contractor, which are used to remove fuel, are parked at the Millbridge service station in Kilmacrennan.
Three Customs officials are in a car at the scene.
No move to remove fuel has been made as yet.
Chains have been put across the pump area – with a notice 'Customs. Do Not Cross'.