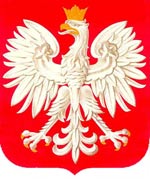 A POLISH woman living in Co Donegal has hit out at online bigots and racists who have been trying to use the 'Magda' controversy to whip up racial tensions..
Scum racists from Britain have also tried to stir up the controversy by attempting to post comments on various websites.
Here in this short open letter to the people of Co Donegal, another Polish woman hits back at those using the issue to score political points.
Dear everyone:
"I am Polish and I am living here in Ireland for 9 years. I love Ireland (even though it is raining most of the days).
"I came to Ireland not for economic reasons. I worked eight years in the office-paying taxes and buying Irish products, doing different courses from my own money.
"I am on the dole now unfortunately for one year.
"Because I cannot find a job I am thinking to start up my business as well. I do not understand what is the problem with that? Are we Polish people not welcome in Ireland anymore?
"Don't you Irish not travel to the UK, the USA, Australia and other places for work? Why can you not feel empathy for Polish coming here, trying to build a better life?
"Don't you remember those slogans: No Irish, No Blacks, No Dogs. Do you want to create the same for Polish people or maybe we all be should working in Abracadabra under minimum wage?
"I love Irish people and I am confident that you are very hospitable but it has upset me how racist some people are.
"I think it is good when someone tries to set up his new career by taking up new courses and education to get off the dole.
"Even going on a walk and surfing is more advisable than being depressed on the dole for 5 years and not doing anything about it.
"Most of Polish people are working, hard workers. Those on social welfare is a minority.
"For me it is embarrassing to be on a social welfare but by law I am allowed it because I paid my taxes just like everyone else and I do not have a choice.
"Most Polish people came back to Poland. I have to stay as my partner is Irish and I feel Ireland is my second home.
"I would ask people to think before they make comments. We are no different from you."