Well-known Letterkenny man Frank Larkin is to travel to the European Parliament this week to attend a hearing on disability.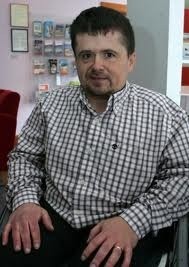 Frank will represent the Donegal Centre for Independent Living in Brussels to debate the hearing entitled 'Defend the Right of Independent Living – How the EU's Austerity Policy Is Undermining the Lives of People with Disabilitiies.'
Mr Larkin said it is of vital importance that as many MEPs attend the hearing.
ENIL and its partner organisations will present evidence about the impact austerity measures are having on people with disabilities in the European Union, and will set out actions that can be taken by the European Parliament and the European Commission to address this situation.
These will include the ENIL Proposal for the European Parliament Resolution on the effect of cuts in public spending on services for persons with disabilities in the EU.
Tags: