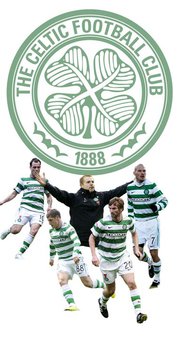 FROM NEIL DOHERTY IN GLASGOW: The future of Rangers is in serious doubt after the club lodged legal papers signalling its intent to go into administration.
If the move goes ahead over €56M of debts, Rangers will be deducted 10 points – giving Celtic a 14 point lead in the title race as today's table stands.
Celtic fans of course will insist that Neil Lennon and his players ignore that and win the title outright – in other words by more than ten points.
An SPL statement said if administrators are appointed "a 10-point deduction would apply immediately to its total points in the League Championship".
"The club would also be embargoed from registering any new players," it adds.
"A notice of the intention to appoint administrators alone does not trigger the sporting sanctions – it is the actual appointment of administrators which does.
"If administrators are appointed we will seek an early meeting with them to discuss their plans for Rangers FC".
If Rangers do go bust – and they just might – this does not concern Celtic chief executive Peter Lawwell.
"This would have no material effect on Celtic. We look after ourselves," Lawwell told BBC Scotland. "We don't rely on any other club. We are in a decent position, we're very strong."
Celtic's financials for the second half of 2011 showed a profit of £180,000 – significantly down from the £7m at the end of the previous year. But it was still a profit.
Celtic lead reigning champions Rangers by four points in the Scottish Premier League and, unlike the Ibrox side, are still in both domestic cup competitions.
"Our aspirations and horizons are to dominate in Scotland but also beyond that; we want to compete at the highest level again in Europe," said Lawwell in his BBC interview.
"We have a stand-alone strategy, a stand-alone financial plan and a robustness hopefully that will take us through that.
"Times are pretty tough. I don't think it's appropriate for us to talk about any individual club, these things are hypothetical at the moment.
"I think we've a view, a very strong view on certain circumstances but we'll only share that at the right time.
"In terms of Scottish football, I'm disappointed to look at the performance of Scottish teams in Europe and the effect that that has on co-efficient.
"I'm disappointed to see that financial constraints and problems in other nations as well."
Tags: