Letterkenny Town Council has granted planning permission for a third level sports college in the town.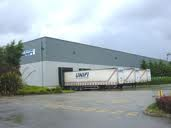 The campus will be located at the old UNIFI textile plant at Kiltoy.
At first permission had been sought for indoor sporting and changing facilities but the application was changed to include lecture theatres, a library, a gymnasium and a lab.
Letterkenny Town Council has granted permission for the revised project in recent days.
It is also understood that Donegal GAA senior team manager Jim McGuinness is a key figure in the proposed project.
The application to Letterkenny Town Council was made by Dublin-based company MCR Personnel.
IT is understood the site on which the new college will be built will be leased from its current owners Emley Developments Ltd.
When opened, it is believed the college will cater for up to 450 students.
Tags: