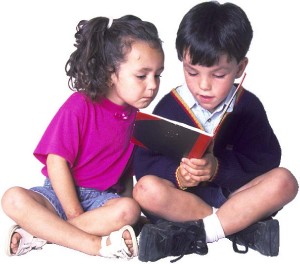 A COMMUNITY book reading initiative which started in the United States is coming to Co Donegal.
The official launch of Read LK will take place at 7pm Tuesday, 21st February in the Central Library in Letterkenny.
Read LK is a community reading initiative organized by Letterkenny Educate Together National School, Errigal College, Letterkenny library, Letterkenny Town Council along with local agencies, business and communities.
This reading initiative is based on an original city-wide initiative which began in 1998 in Seattle, Washington entitled "One Book, One Community".
It aims to get people from across the community reading and discussing the same book. To this end, the Health Promotions team at the HSE designed a badge that each project participant is invited to wear.
The badge states 'READ LK – One Book, One Community" and it is hoped that the badge will encourage discussion about the book specifically and reading in general. Many cities, towns and communities throughout Ireland and the world have already adopted this positive approach to encouraging their communities to read.
The author chosen for READ LK is Siobhan Parkinson, a Letterkenny native and the first Irish Children's Laureate.  She will launch the initiative on February 21st 2012 and activities and events will continue for a 5 week period.
Ms. Parkinson's book, 'Four Kids, Three Cats, Two Cows, One Witch (Maybe)', is the chosen title for Read LK 2012. The book will be available at the Central Library and shops around Letterkenny. A complimentary badge will be given to anyone who buys or borrows the book throughout the course of the initiative.
There is an exciting line-up of events taking place throughout the course of the initiative including a free event for parents by storyteller and author Liz Weir, entitled 'Bringing Stories Alive' which will take place in the Regional Cultural Centre on 29th February at 7.30pm. A Flash Fiction competition for adults will also be running and O'Brien's Press will choose the winning entries. Details of this competition and a full schedule of events are available on the Read LK Facebook page.
Read LK is delighted to have the support of a number of local organizations including; Home School Community Liaison Scheme, Letterkenny Educate Together National School; Errigal College; Errigal & Mulroy School Completion Project; Central Library, Letterkenny; HSE West Health Promotion Unit; Letterkenny Institute of Technology Access Office; Co Donegal VEC Literacy Service; Port Na Fáilte; St. Eunan's Nursing Home; Letterkenny Town Council; Parent Stop; Parent Staff Association from Letterkenny Educate Together National School; Parents' Association from Errigal College; Eason's Bookshop, Letterkenny and Sprint Educational Supplies.
TIMETABLE
Community events by date
Date

Event

Venue

Feb 21st4pm

Public lecture with Siobhan Parkinson

Room 1104 LYIT

Feb 21st 7pm

Public Launch of READ LK

Central Library Letterkenny

Feb 29th 7.30pm – 9.00pm

A free event for parents- talks with Liz Weir on 'Bringing Stories Alive'

Regional Cultural Centre

1st and 8th March

Letterkenny Educate Together and Errigal College students reading to residents of St. Eunan's nursing home

Throughout the event

Book available in Easons and Sprint or on loan from the Central library – Complementary badges given out with each purchase/loan

Don't forget to wear your badge throughout the 5 reading weeks!

Throughout the event

Creative writing competition to be judged by O'Brien Press

Criteria available on Facebook's READ LK page or Letterkenny Educate Together, Errigal College's and VEC's website

Entries sent/emailed to bridmcintyre@donegalvec.ie or      Bríd McIntyre

Adult Education Centre

Ard O Donnell

Letterkenny

Throughout the event

Local shops, sports groups, book clubs and family centres are on board with the initiative and reading the book

Please contact us if your organisation would like be involved – contact readlk2012@gmail.com

Thursday 29th March Time TBA

Closing ceremony of READ LK 2012. All welcome!

Dialann in LYIT
Who's involved?
Organisation

Event/Activity

Venue/contact person or number

Launch day

Tuesday-Feb 21st

Siobhan Parkinson talking at LYIT about her role as Laureate nanÓg and the writing process

Launch of READ LK – 7pm

Launch of the creative writing competition

LYIT 4pm Room 1104

 

Central Library Letterkenny – 074 91 24950

Parent stop

Involved in organising the creative writing competition

Book Club

Involved in organising Closing Event

Promote Read LK with families using our service and across other agencies

Patricia Lee and Helen Kelly

074 9177249

Central Library Letterkenny

Hosting the Official Launch of the One Book Initiative,
The EU Direct Centre & library supporting the 'One Book' Cross generational project between the schools & St. Eunan's nursing home as part of European Year of Active Ageing and Solidarity between the generations,
Copies available to loan of 'Four Kids, Three Cats, Two Cows, One Witch (Maybe)'
Display of all Siobhan Parkinson's books available for loan.
An information awareness booklet on the importance of reading,
A recommended reading list/ activity sheets available for parents and children
The library will support the general public and organisations in the town to read the 'One Book'.

Central Library Letterkenny: Ciara or Ursula – 074 91 24950
Port naFáilte

Book club in Port naFáilte every Monday at 4.30pm

Karen White

0749126550

St Eunan's Nursing home

Book club within the establishment

Liaising with Errigal College and Letterkenny Educate Together to hold reading sessions in St. Eunans Nursing Home

 
VEC

Organising the creative writing competition

Compiling questions for the quiz.

Brid McIntyre, AETC, Ard O'Donnell, Letterkenny.

Ph 074 9161561

Mob 086 1740683

Email: bridmcintyre@donegalvec.ie

LYIT

Pod cast

Public lecture by Siobhan Parkinson  21st Feb 4pm

Creative writing bookmark

Organising the creative writing competition

Hosting closing ceremony

Rm. 1104 LYIT
Health Promotions HSE

Sponsoring Storytelling sessions with Liz Weir in both schools

Involved in organising open event of the READ LK Project

Hosting an evening for parents with Liz Weir 'Bringing Stories Alive' in the Regional Cultural Centre

 

 

Evening of February 29th7.30pm – 9.00pm

Donegal writers group/ North West words

Promoting and organising the Creative Writing Competition

Attending public lecture in LYIT on Feb 21st

 
Eason's

 

Promoting creative writing competition

selling the book

 
Donegal co co and Donegal Town Council

 

 

 Promoting the project on the Town Council websites

Informing county councillors about the project

 
Events at Letterkenny Educate Together
Date

Event

Venue

Week 1

Tuesday

Feb 21st

Launch of READ LK – 7pm

Central Library Letterkenny

Week 2

Wednesday 29th February

Liz Weir talking to parents about reading and oral language development.

Followed by storytelling with Junior and Senior infants and parents who'd like to see storytelling being modelled.

parents' room 10am

 Senior Infants class11am

Week 3

Thursday 8th March

Senior class visiting St. Eunan's nursing home to read to the residents

St. Eunan's nursing home(Time TBC)

Week 4

Tuesday 13th March

King of Tory Patsy Dan is visiting Educate Together to talk about what it is like to live on an island.

Design a bookmark Competition

12.30 Senior Class

Educate Together

Week 5

Tuesday 20th March

Kate Brown will deliver a drama session with the Senior Class around the Book 'Four Kids, Three Cats, Two Cows One Witch (Maybe)

Senior Class 12.45pm

Educate Together

Week 6

Thursday 29th March

Errigal College and Educate Together will take part in a table quiz 11.30am

Closing ceremony at 7pm (TBC)

LYIT – Letterkenny Institute of Technology
Events at ERRIGAL COLLEGE
Date

Event

Venue

Week 1

Tuesday

Feb 21st

Launch of READ LK – 7pm

Central Library Letterkenny

Week 2

Thursday 1st March

1st years visiting St. Eunan's nursing home to read to the residents followed by refreshments and song singing

St. Eunan's nursing home(Time TBC)

 

Week 3

Tuesday 6th March

Liz Weir talking to parents about reading and oral language development.

Followed by storytelling with the 1st years

10am -12pm Errigal College

Week 4

Tuesday 13th March

King of Tory Patsy Dan is visiting Educate Together to talk about what it is like to live on an island.

Design a bookmark Competition

2pm Errigal College

 

Week 5

Tuesday 20th March

Kate Brown will deliver a drama session with 1st years around the Book 'Four Kids, Three Cats, Two Cows, One Witch (Maybe)

1st years Errigal College 10am – 11.30am

Week 6

Thursday 29th March

Errigal College and Educate Together will take part in a table quiz 11.30am

Closing ceremony at 7pm (TBC)

LYIT – Letterkenny Institute of Technology
Tags: