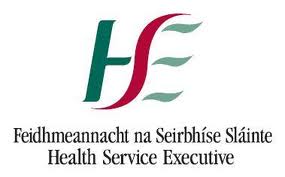 Donegal Senator Brian Ó Domhaill has said he is gravely concerned by confirmation today that the Health Service Executive has earmarked Lifford Community Hospital for closure.
Senator Ó Domhnaill was commenting on the publication today of the HSE West Service Plan 2012, which reveals that funding for the health services in this region will be cut by €103 million, or 5.2%, this year.
"This report confirms our worst fears in relation to Lifford Hospital," said Senator Ó Domhnaill.  "The HSE plan for the region, which has already been approved by the Health Minister James Reilly, has singled out Lifford Hospital for closure this year. This is a disastrous move that will only put further pressure on Letterkenny General Hospital which is struggling to meet the demand for its services as it is.
"Lifford Hospital was established in 1799 and currently has 20 beds, 11 of which are for long-term residents. The remainder provide convalescent, step down and intermediate care for patients discharged from Letterkenny General Hospital. Thanks to the hard work and dedication of its staff, Lifford is one of the best community hospitals in the region. A HIQA report has found that the facility is operating effectively and providing excellent care levels to patients.
"Shutting down Lifford Hospital will be a costly mistake. It will push elderly patients into the acute hospital system, at a time when Letterkenny Hospital is already under severe pressure.  The result will be longer waiting lists for beds, an increase in overcrowding and patients turning up at Letterkenny Hospital because they can no longer get the care they need in their own community.
"The Health Minister James Reilly has approved proposals to make a series of cuts to community healthcare across the North West, targeting older people in particular.  Overall, he plans to shut down up to 898 community hospital beds nationwide this year. It isn't difficult to see that patients will be the losers in this," said Senator Ó Domhnaill.
Local Fianna Fáil Councillor Gerry Crawford has described the news as a major blow for the Lifford area.
Cllr Crawford said: "This facility is an integral part of the health services of this region, and it will be a major loss to the community.  People had hoped that the Government would do the right thing and keep it open."
Senator Ó Domhnaill concluded: "I am appealing to Minister Reilly, local Minister of State Dinny McGinley and Government Oireachtas members across the North West to see the bigger picture here. Closing Lifford Hospital may result in short term financial gain, but the long term costs to patients and our local health services are enormous."
Tags: