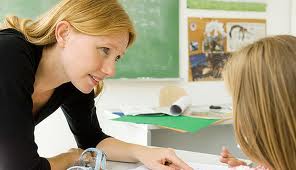 Small schools, Gaelscoileanna and minority faith schools in Co Donegal are still facing significant cuts to staffing levels and the possibility of closure, despite a "PR announcement" from the Education Minister Ruairí Quinn this week, it has been claimed.
Fianna Fáil Spokesperson on Children Charlie McConalogue has said the Minister is trying to give the impression that he has rowed back on cuts small schools when he has not.
"Minister Quinn announced that small schools facing cuts can appeal these cuts if they can prove their pupil number will rise significantly over the coming years. This is nothing more an attempt to take the heat out of the controversy over this unpopular budget measure. In reality, it will make very little difference to small schools in Co Donegal that are set to lose their teachers," said the Donegal North East Deputy.
"While it is welcome that staffing levels will be based on pupil numbers as of September 2012 instead of September 2011, it will be extremely difficult for many schools to prove they will have significant increases in pupil numbers of the next number of years. Without this proof, at best they will loss staff and class sizes will increase, while at worst they face forced amalgamation and closure."
He said more than half of all primary schools in Co Donegal are still facing increases to the pupil-teacher ratio, which for many will mean losing teachers this year or in the coming years.
"Donegal is particularly badly hit, as we have a higher number of small schools in rural communities, gaelscoileanna and Church of Ireland schools facing a disproportionate level of cuts.  The reality is that any school with less than 5 teachers is still in the firing line.  Schools will now need 53 pupils on their roll in September 2012 to retain three teachers – an increase on the current figure of 49.
"This is not over. There is no doubt that this will still lead to forced amalgamations and some communities in Donegal losing their local school, and I know that parents and teachers in Co Donegal will not take it lying down," said Deputy McConalogue.
Tags: