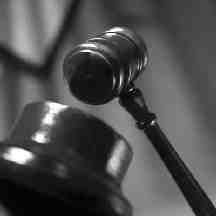 THE head of the Irish Society for the Prevention of Cruelty to Children has hit out at current laws following yesterday's Romeo & Juliet case in Dublin involving a boy from Co Donegal.
Caroline O'Sullivan said boys are being treated differently under the current legislation, and that "criminalising one part of the relationship" does not help address the problems of underage sexual activity.
The Supreme Court yesterday upheld a law under which a 15-year-old boy in Donegal was charged with having sex with a girl aged 14.
A challenge had been brought against the legislation – nicknamed the 'Romeo and Juliet' law – on the grounds that males could be prosecuted, but not females.
O'Sullivan told TheJournal.ie that the law was unfair. "We don't feel that they [boys] should be treated differently," she said.
She added that criminalising young people was "completely off the mark" as a way of dealing with underage sex.
Courts have previously upheld the different treatment of the sexes on the basis that girls who have underage sex risk pregnancy, while boys do not.
But O'Sullivan argued that criminalising the father of any child resulting from consensual sex only creates further difficulties for the teenagers involved.
"Yes, of course girls are the ones that get pregnant," she said in the interview.
"But then it's about what supports does that girl need, as opposed to criminalising one part of the relationship. And so will the father need support. But we're trying to prevent children from having underage sex by criminalising them."