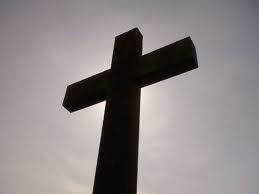 St. Mary's, Kincasslagh:
Schedule of Masses Next weekend
Saturday @ 7.30 p.m.
Sunday @ 10.00 a.m.

Next Week
Mon, Tues, Thurs & Fri @ 10.00 a.m.
Wednesday at 7.00 p.m.
St. Columba's, Burtonport:
Next Weekend
Saturday @ 6.30 p.m.
Sunday @ 11.00 a.m.
Next Week.
Mon, Tues, Wed, Thurs & Fri @ 10.00 a.m.
Lay Apostolate Prayer Group 2nd Monday of the Month in the Oratory @ 6.30 p.m. All Welcome.
Anniversaries & Masses
StC= St Columba's. StM= St Mary's.
Michael McShane, Sat 25th, StC
Conal & Frank Doogan, Gortnasade, Sat 25th, StM
Patrick Sweeney, Bunawillian, Sun 26th, StM
Alan Johnson, Milltown, Months mind, Sun 26th, StC
Nora Ward, Cruit, Wed, StM
Gracie Bonner, Keadue, Sat 3rd, StC
Bridget & Murray O'Donnell, Sat 3rd, StM
Kitty Moy McCreath, Sun 4th, StM
Mass of the people, Sun 4th, StC
Mary Breslin, Roshine Lodge who was buried on Monday
John Connaghan, Cloughglass who was buried on Tuesday.
Danny McKinney, whose anniversary occurs at this time.
May they rest in peace.
Fundraising Events
Caislean Oir, Annagry
Quiz on Wednesday. Proceeds in aid of THE NORTH WEST PONY CLUB. Teams of 4, €20, 10 p.m. Your support is appreciated!
Service of Remembrance
Letterkenny Hospital annual interdenominational service of remembrance for little babies who have died due to still birth, Neo-Natal death or Miscarriage is being held on Sunday 11th March, 2012 @ 4.00 p.m. in the Church of the Irish Martyrs, Letterkenny.
Rosses Good Morning Service
This service is available to all aged 65 years and over who would like a chat on a weekly basis on a Monday or Tuesday morning. The service is free and completely confidential. Locally you can contact 074 95 42093 or 074 95 42975, or call Frances Brown at 074 93 21598 for details.
Keadue Rovers FC
Weekly bingo and fortnightly lotto continues in Kincasslagh Hall on Friday nights at 8:30. The club lotto now stands at €2,250.00 and will be drawn next Friday 2nd March. The senior team continued their excellent run of form last Sunday and now are just three games from the end of the season and are currently top of the league. They face an away trip this Sunday to Glenree Utd at 2pm. Best wishes are extended to all.
Community Employment Scheme
Kincasslagh development have a vacancy for anyone who is unemployed for at least 1 year and receiving social welfare benefits. Contact Colm Mc Hugh on 0863082009 or 0749557981
Coffee Morning
I have a team entered in an event taking place in LYIT in May. Organised by the Irish Cancer Society to celebrate our loved ones who are still with us and to remember those who are not, it's a 24hr walking relay with 70 teams of 15 people. A team member must be on track at all times (as Cancer never sleeps). It includes lots of music, choirs, remembrance ceremony, etc… and I am hosting a fund raiser Coffee Morning here in AIB Bank, Dungloe on Thursday 1 March from 10am to 12.30. I would be delighted if you can pop in and support this. Thanks, Joanne Geoghegan.
Getting married?
Engaged Encounter is designed for couples preparing for marriage and seeks to enrich communication in all aspects of their relationship. The next non-residential weekend will take place on 24 & 25 March 2012 in the Dromantine Centre, Newry. For more information, phone 028 7930 0340 (NI) or e-mail mail@strategia.co.uk
Renew your marriage vows, enrich your marriage on a Marriage Encounter Weekend, 9th-11th March in Dromantine, Newry. A weekend for couples in a stable relationship who wish to make a good marriage even better.
For information phone 02871350612 or visit our website www.marriageencounter.ie
What will you do with your old telly when Ireland goes digital?
With Ireland now going digital, this means lots of households will be upgrading their TV sets. Saint Vincent de Paul ask you to kindly donate these and any other electrical goods i.e., CD and DVD players, computers, Xbox's and Playstations and old mobile phones etc., so they can be recycled and help this very worthwhile charity. The drop off point is the Letterkenny Community Centre. For more info call Terence @ 0863192721.
Evening classes in the RCS
There are still places available on the Cookery course that commenced on Tuesday, and the Junior Certificate Maths for adults that commenced on Thursday. Classes start at 7pm.
Night at the Dogs
In aid of Down Syndrome Ireland and Donegal Down Syndrome at Lifford Greyhound Stadium
Sat Feb 25th @ 7:30pm. This is part of an annual nationwide fundraising campaign and the first year Lifford have become involved
Tickets are €10 or €20 for a family ticket which include admin, goodie bags and entry into draw.
There are a number of food options. All Options to be purchased through Office before Friday February 17th. Contact 91 03527 for tickets.
CLG An Clochan Liath
The Moonlight 5k Walk/Run in aid of the Dungloe GAA Minor board will take place on Wednesday the 29th of February (Leap Night) starting at 8pm. The same route as the fun walk/run. Starting at chapel road, to the top of the town, up to the old fire station, back to the angle in past the GAA pitch, around at the little bridge and finishing at the Ionad. Get you High Viz on everybody and see you all there :0) Times to beat Kevin McGee (18+mins) Helen Doherty McCready (21+ mins) Registration will take place at 7.30 p.m. Adults €5 underage €2.
Monastic Experience Weekend taking place here at St. Mary's Abbey, Glencairn on 20-22 April,2012. The event is open to women who are discerning God's call in their lives and who would like to discover more about monastic life.
We are a vibrant, growing community of 36 sisters. Currently, there are 2500 Cistercian monks and 1800 Cistercian nuns worldwide.
Visit our website www.glencairnabbey.org which we regularly update to provide news, information and insights about our Cistercian way of life.
VEC – Adult Education
Need a little help to spell, write or read better? We offer a free and confidential 1:1 service. Please ring Dolores on 0861740677 for info.
Confirmation
Schedule of events
1/3/2012 7 pm First session @ St Columba's Community Centre
8/3/2012 7 pm Second session @ St Columba's Community Centre
15/3/2012 7 pm Third session @ St Columba's Community Centre
22/3/2012 7 pm Movie evening @ St Mary's Hall, Kincasslagh
29/3/2012 7 pm Fourth session @ St Columba's Community Centre
1/4/2012 8 pm Ceremony of light & reconciliation @ St Columba's Church
22/4/2012 10 am Confirmation @ St Mary's Church
26/4/2012 7 pm Fifth session @ St Mary's Hall, Kincasslagh
Please pray for our young people of fifth and sixth class who are preparing for the sacrament of Confirmation this year. As infants their parents took responsibility for their faith at their baptism. As young adults they now consider making that commitment for themselves. Pray also for their leaders who will help them in the above sessions.
Tags: