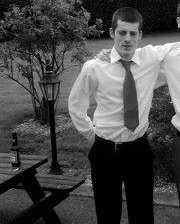 BY KENNETH McDONAGH, DONEGAL WEATHER CHANNEL:
It has been a superbly mild few days across Co Donegal, so don't get caught out overnight as temperatures drop below freezing.
It may fall below -2C later on – and may cause some problems on the roads, especially where wet patches freeze over.
It will be a fairly decent Saturday however as temperatures rise again after 10am.
Enjoy the weekend.
It's a lot better than last year.
Temperatures on Saturday will rise to around 10C, and winds will be light, freshening later.
Saturday night may see more icy weather as temperatures once again drop below or close to zero.
Tomorrow, Sunday, will be a bit more breezy, but mainly dry – with some drizzle and rain by teatime.
© 2011 donegaldaily.com, and Kenneth McDonagh, all Rights Reserved
The copying, republication or redistribution of donegaldaily.com Content, including by framing or similar means, is expressly prohibited by law.
Follow us on www.twitter.com/donegaldaily
Follow us on www.facebook.com/donegaldaily