It was never going to be a 'little' task for the people of Glenties.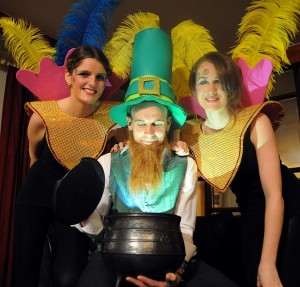 But now their world record attempt for gathering the most number of leprechauns has got a whole lot bigger!
The record for a gathering of the little people was thought to be 266 which was recorded by the people of Ardee in Co Louth last St.Patrick's Day.
But it now appears that a whopping 414 people with green suits and beards in KwaZulu-Natal, South Africa have since smashed the record.
Glenties had been aiming for a total of 450 leprechauns come March 17th next.
It now appears they will have to do just that or come close at least.
Donegaldaily has full confidence in the organising committee putting Glenties and Co Donegal in the Guinness Book of Records.
Anybody wishing to take part should contact any committee member or for that matter ….ask anyone in Glenties!
(Picture by kind permission of Michael O'Donnell)
Tags: