A well-known part of Co Donegal may still belong to Britain and now Donegal County Council is making attempts to buy it back!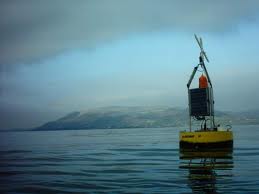 The ownership of the seabed and waterline at Lough Foyle on the Derry-Donegal border has been questioned – with confusion about whether the area falls under the jurisdiction of the Irish Republic or the United Kingdom.
Donegal County Council has signalled its intent to buy a part of the waters at Lough Foyle in order to construct the much-publicised waste water treatment plant there.
However, the UK Crown Estate has also claimed propriety ownership of the sea floor of Lough Foyle to the high water mark on the Donegal side of the lough,  according to Deputy Pádraig Mac Loughlainn.
The Sinn Fein TD has asked the Minister for Justice and Equality, Alan Shatter, and the Minister for Agriculture, Food and the Marine, Simon Coveney, on the status of negotiations with the Crown Estate regarding ownership of the area.
Following reports that gardaí on the County Donegal side of Lough Foyle had been instructed to take no action below the high water level of the lough – as they 'have no jurisdiction' there – Shatter said the question of the proprietary ownership of the sea floor of Lough Foyle was still being reviewed.
Meanwhile, Deputy Coveney said that the issue was "complex and involve(s) a number of stakeholders".
He added that while the general issue of the State's maritime boundaries was a matter for the Tánaiste and Minister for Foreign Affairs and Trade, both Departments would continue to work closely together "to progress the matter of aquaculture licensing in respect of Lough Foyle".
Tags: