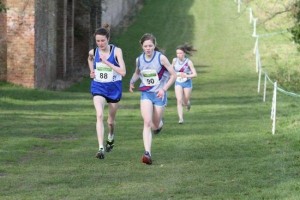 SHE'S just 17 and goes to school in Basle, Switzerland – and her parents are from Cork – but Sarah Collins is the latest star of Finn Valley Athletics Club.
Recruited to the Co Donegal club by Patsy McGonagle, Sarah is the new Irish Junior Women's Cross Country Champion.
Although a newcomer to athletics, she beat Dublin favourite Siofra Cleirigh Buttner, to the surprise of all watching.
Patsy, the Ireland Olympic team manager, said: "Sinead Jennings first told her about me and we have been in touch by phone and email ever since. She's a special talent.
"I don't normally say things like this but she is the best young prospect I've seen in 40 years.
Sarah is in her final year at secondary  school in Basle Switzerland where her family currently live. Her father works with a Petro chemical company there.
Said Patsy: "She had a convincing and impressive win in the national junior cross country championships in Santry on Sunday . A relative newcomer to athletics she pushed for home midway through the race to the surprise of the pre race favourite from Dublin. She runs this weekend in the Swiss championships."
© 2012 donegaldaily.com, all Rights Reserved
The copying, republication or redistribution of donegaldaily.com Content, including by framing or similar means, is expressly prohibited by law.
Follow us on www.twitter.com/donegaldaily
Follow us on www.facebook.com/donegaldaily
Tags: