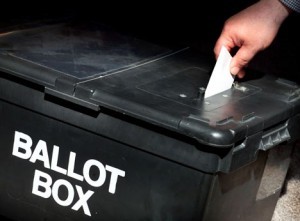 DONEGAL is getting ready to vote in yet another referendum.
Opposition parties have welcomed an announcement that the Government is to hold a referendum on the Fiscal Stability Treaty.
The county voted against both the Lisbon Treaty and the referendum re-run Lisbon 2.
Taoiseach Enda Kenny has told the Dáil that it would be in Ireland's interest if it was approved, saying it would be an important step in rebuilding the economy and our reputation.
It will also be an opportunity to reaffirm Ireland's commitment to membership of the euro, he said.
The Taoiseach will sign the Fiscal Compact Treaty on Friday and arrangements for a vote will be made in the coming weeks, he said.
The Attorney General had ruled a vote was needed, he said.
Fianna Fáil leader Micheál Martin said he welcomed the decision to hold a referendum and said it was the right approach to take.
Sinn Féin leader Gerry Adams also welcomed the announcement, but said it marked a failure for the Government because he said the Coalition wanted to avoid such a vote.
He said it was an austerity treaty, will not help recovery and will condemn people to austerity.
Independent TD Shane Ross said he also welcomed the fact that a referendum will be held.
Tags: