Businesses throughout Donegal are losing thousands of euro each week through crime, a business security awareness seminar will hear.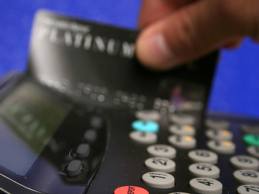 Leading Gardai and business owners are to reveal how thousands of euro are being lost through fake notes and bogus credit cards.
A specialist Garda Sgt from the Garda Bureau of Fraud Investigation will address the seminar to outline the trends being used by fraudsters.
The seminar is being held by Letterkenny Chamber in partnership the Letterkenny Joint Policing Committee and Donegal County Joint Policing Committee on Monday, March 12th.
The Business Security Awareness Information night which will aim to advise local businesses as to how best to adopt practices and policies to protect themselves against the treat of crime. The event will be held at the Letterkenny Public Services at 7pm.
The Letterkenny Joint Policing Committee, Donegal County Joint Policing Committee and Letterkenny Chamber through it's Business Watch initiative have come together to raise awareness of crime against business and this event also acts as a refresher to business people on how to detect and avoid crime.
Councillor Dessie Larkin, Chairman of the Joint Policing Committee believes awareness is the key to prevention.
"I think its very important that we utilise the Gardai resources we have in terms of better informing businesses of the risks of crime in general and the particular trends at the moment. This event will allow the business community of Donegal to take on board simple security advice that will help them feel more secure as they carry out their business operations on a daily basis."
The speakers lined up for the event have many years experience in crime prevention.
Paul Wallace the Divisional Crime Prevention Officer will be able to bring the participants right up to date with incidents happening around the county while Detective Sgt. Matt Sheridan from the Garda Bureau of Fraud Investigation will give the national view and refresh information on forged notes, credit card fraud and other such potential crimes.
The advice given will be practical and straightforward so that business owners will be immediately able to put in place measures that will help prevent criminals targeting their business.
John Watson, President Letterkenny Chamber says "Crime against business is with us all year round and no-one can afford to become complacent. This event will act as a timely reminder that crime costs money that businesses can ill afford. Over the years through Business Watch in partnership with the Gardai we have briefed members on some very basic methods and procedures to avoid becoming a victim of crime and we are pleased to be able to work with our partners in the Joint Policing Committees in hosting this seminar."
Donegal County Joint Policing Committee Chairman Cllr Patrick McGowan welcomed the initiative and encouraged as many people as possible to attend.
"We know that these seminars have proved of immediate value to people in the past. This is one of a series of themed workshops to be carried out by the JPC throughout the county over the coming year, working together to improve the quality of life for our citizens."
Creating awareness of the threats against businesses is half the battle so this event will offer advice such as ensuring back stores are locked at all times and accessible only with a pin number or key, that large amounts of cash are not held in the tills, that all notes are checked and that staff are trained to spot criminal activity.
The evening will be interactive, highly informative and everyone will get an opportunity to ask about their own specific issues.
The organisers of the event hope that it will also increase awareness into the workings of the Joint Policing Committees and the partnership approach that works well to deal with issues raised by the community locally.
The seminar, that is open to all takes place at the Public Services Centre in Letterkenny on Monday 12th March at 7pm. All are welcome. To book a place email admin@letterkennychamber.com or call 074 9124866