Gardai have recovered more human remains from the River Foyle which they believe will make identification much easier.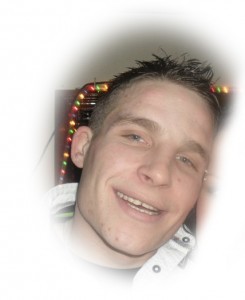 The body is believed to be that of missing Lifford man David Colhoun who went missing eight months ago.
The 22 year old escaped police custody in Strabane on May 22 and tried to swim across the River Foyle to his home.
Divers, the PSNI, the Gardai and locals have spent months looking for his body.
Some remains were found on Tuesday morning by workmen but more remains were found this morning which will make it possible to identify the body through dental records.
The missing man's heartbroken father Joe Colhoun said he was "110% sure" the body is his son.
"The discovery of h rest of these remains will simply speed up the process and that will be a relief to us.
"The pathologist can get down and do her job now and identify the remains through dental records," he said.
Mr Colhoun, who lost his wife Josephine through cancer last February, said we can now try to rebuild his life.
"It now means we can have some closure and I can bury David with his mum.
"It also means that we will not have to go down to the water every day hoping to find David's body. He will be home soon and we can say a final goodbye to him," he added.
Tags: