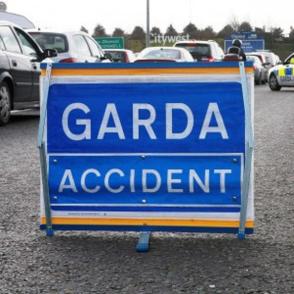 GARDAI were unhurt tonight after a road crash in west Donegal.
The collision happened earlier this evening outside An Chuirt Hotel in Gaoth Dobhair.
It's understood the patrol car hit a donkey.
Eye-witnesses say the Garda car was badly damaged in the collision but no-one was hurt.
"Thankfully no-one was hurt. The animal appeared to be a donkey and it was killed in the crash," said one local man who contacted donegaldaily.com.
The road was sealed off after the incident but has now re-opened.
Gardai are asking motorists to take care in the area while the incident is completely dealt with.
"The patrol car appears to be written off," said the witness.
© 2012 donegaldaily.com, all Rights Reserved
The copying, republication or redistribution of donegaldaily.com Content, including by framing or similar means, is expressly prohibited by law.
Follow us on www.twitter.com/donegaldaily
Follow us on www.facebook.com/donegaldaily
Tags: