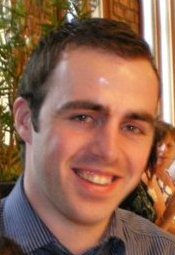 A Donegal County Councillor has called for Donegal Youth Council to revisit the County House again despite "the shocking scenes" which led to the last full council meeting being adjourned this seek.
There have been claims and counter-claims as some councillors shouted at each other during the meeting.
Sinn Féin councillor Jack Murray, the youngest member of the council, said: "The Youth Council was painted a terrible picture of political life at the last council meeting. The behaviour they witnessed was inexcusable but was not an accurate reflection of political life.
"It would be a shame for that to be their lasting impression of the council."
Cllr Murray said more young people to become involved in politics and to bring new ideas to the political system.
"As public representatives we have a duty to encourage young people to become more involved in political life and to become future stakeholders in our communities. The Youth Council plays a vital role in making that happen," he said.
"The fact that so many young women are members of the Youth Council is extremely encouraging as the current council has a severe lack of female representation – only 3 out of 29 councillors are women. For the council to truly represent the people of Donegal, we need to be as reflective of our population as possible.
"Those young women who have made the step to become youth councillors should be encouraged to continue into political life.
"I believe that the Youth Council should be allowed an opportunity to witness the good work that is done by Donegal County Council. The next meeting, which is one of the bimonthly meetings when councillors submit motions, would be an ideal opportunity to visit the council. This meeting would allow the youth council to witness councillors highlighting the issues that matter in our local communities; as well as across the county and across the country.
"Personally, I am very proud to be a County Councillor and I would like the damage that was done to the reputation of the council in the eyes of those young people to be repaired.
"To do this we need to show them the aspect of public life that we are proud to carry out."
Tags: