Drivers are being warned to slow down this morning with temperatures having dipped overnight to freezing.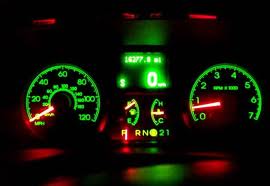 Temperatures in some places across the county slipped down to -1 to 4 degrees C.
The Donegal Weather Channel has warned that there are reports of ice forming on some untreated roads with slippery conditions in parts.
The Met Eireann forecast for the weekend is for more of the same with temperatures dipping below zero tonight and over the weekend.
Tags: