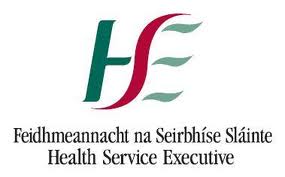 THE HSE is planning to centralise the delivery of the NowDoc nightshift to Letterkenny, two TDs claimed today.
Donegal Sinn Féin TDs, Pádraig Mac Lochlainn and Pearse Doherty say they have made it clear that any proposals to lessen the NowDoc service in rural Donegal will be strongly resisted by both them and other politicians in the county.
The Deputies say they understand that Donegal's GPs are currently working up proposals to deliver what they refer to as the "red eye shift" or the 12pm to 8am shift centrally from Letterkenny.
In a joint statement today they said: "At the recent meeting between HSE managers in Donegal and the local Oireachtas and HSE forum members, we made it clear that any such proposals will be strongly resisted. All the politicians present went on to express similar sentiments.
"The reality is that the people of rural Donegal have compromised already by accepting NowDoc and any suggestion that these services would be further centralised in Letterkenny from 12pm to 8am is just not on."
The statement went on: "The HSE managers have agreed to bring this matter back before the local Oireachtas and HSE forum members before making any decision. However they are fully aware of our outright opposition to this proposal and we are not going to be convinced that the people of rural Donegal can have their out of hours emergency GP service adequately delivered from Letterkenny only.
"What is even more remarkable is that HSE management are asking local GPs not to refer patients to Letterkenny Accident and Emergency Department unless absolutely necessary in order to alleviate overcrowding and pressure on the hospital at a time of cutbacks. How centralising the NowDoc service to Letterkenny from 12pm to 8am is going to assist that plan is beyond us".
"The NowDoc service cannot be allowed to be eroded and the HSE and the GPs in Donegal will have to find a solution to their differences over financing the out of hours services that does not impact on patients services and the rights of our rural people."
LEAVE YOUR COMMENT BELOW
© 2012 donegaldaily.com, all Rights Reserved
The copying, republication or redistribution of donegaldaily.com Content, including by framing or similar means, is expressly prohibited by law.
Follow us on www.twitter.com/donegaldaily
Follow us on www.facebook.com/donegaldaily
Tags: