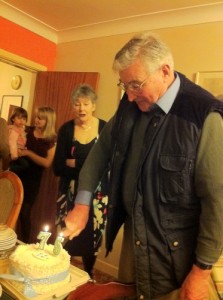 Schedule of Masses
St. Mary's, Kincasslagh:
Next weekend
Saturday @ 7.30 p.m.
Sunday @ 10.00 a.m.
Next Week
Mon, Tues, Thurs & Fri @ 10.00 a.m.
Wednesday at 7.00 p.m.
St. Columba's, Burtonport:
Next Weekend
Saturday @ 6.30 p.m.
Sunday @ 11.00 a.m.
Next Week.
Mon, Tues, Wed, Thurs & Fri @ 10.00 a.m.
(Fr. Matt McInerney on his Birthday on Friday – Congratulations)
Lay Apostolate Prayer Group 2nd Monday of the Month in the Oratory @ 6.30 p.m. All Welcome.
Anniversaries & Masses
StC= St Columba's. StM= St Mary's.
Gracie Bonner, Keadue, Sat 3rd, StC
Bridget & Murray O'Donnell, Sat 3rd, StM
Kitty Moy McCreath, Sun 4th, StM
Mass of the people, Sun 4th, StC
Mary Kate and James Michael O'Donnell, Sat 10th, StC
John & Mary McQuillan, Sat 10th, StM
Charlie Ward, ashes present, Sun 11th, StC
Mass of the people, Sun 11th, StC
Mary Walsh, Sheskinarone who was buried on Thursday in Dungloe
May they rest in peace.
Fundraising Events
Caislean Oir, Annagry
Quiz on Wednesday. Proceeds in aid of THE IRISH WHEELCHAIR ASSOCIATION, DORE BRANCH. Teams of 4, €20, 10 p.m. Your support is appreciated!
Service of Remembrance
Letterkenny Hospital annual interdenominational service of remembrance for little babies who have died due to still birth, Neo-Natal death or Miscarriage is being held on Sunday 11th March, 2012 @ 4.00 p.m. in the Church of the Irish Martyrs, Letterkenny.
From Good Friday to Easter Sunday
A journey of love
There will be a Lenten retreat in the Pastoral Centre Hall on Wednesday 14th March from 7.30-10.00pm led by Fr Kieran Shorten OFM Cap. The theme of the evening will be "From Good Friday to Easter Sunday – a journey of love". There will be time for input, conversation, prayer, reflection and celebration of the sacrament of Reconciliation. Enquiries to the Pastoral Centre 074 9121853.
St. Columba's NS
In order to put a case to the department of education regarding retaining the fourth teacher in Acres School, we are currently trying to offer a projected figure for September enrolment in the years 2013 and 2014. We have already asked for people to contact the school regarding enrolment for 2012. The school is confident it can project figures that exceed the numbers needed to retain the present numbers of teachers. If you have a child that you intend to send to the school in either 2013 or 2014, or if you know of one, please contact the school at 074 9542134 or just drop in. Thank you.
Foroige
Another chance to enroll in Foroige for 12-18 year olds will take place in St. Columba's Community Centre, Burtonport on Monday 6th March at 7.30 p.m.
VEC – Adult Education
Need a little help to spell, write or read better? We offer a free and confidential 1:1 service. Please ring Dolores on 0861740677 for info.
Raphoe Diocesan Convention
The Diocese of Raphoe will launch its programme of preparation and celebration for the IEC2012 (International Eucharistic Congress which will be held in Dublin on the 10th to the 17th June next) at a Diocesan Convention in St Eunan's College, Letterkenny next Sunday 4th March from 2pm to 6pm. The programme will be launched by Most Rev. Philip Boyce OCD, Bishop of Raphoe and there will be a guest speaker from the National Organising Committee in Dublin.
Preparations have already got underway in the Diocese with the very successful tour of the Congress Bell around the Diocese in May of last year. And at the beginning of Lent this year a continuous 48 Hours Adoration began in the Irish Martyrs Church in Letterkenny, moving with a Special Monstrance from Parish to Parish, ending in St Eunan's Cathedral in Letterkenny on the 11th April.
Groups from every parish in the Diocese of Raphoe are invited to Sunday's Convention in the hope that these will help organise events in preparation for the Congress and for celebrations in their own parishes.
There will be an exhibition of memorabilia from the 1932 Congress and possibly one or two natives of the Diocese who attended that Congress may be in attendance. Anyone with memorabilia of the '32 Congress are most welcome to bring it along and have it on display on the day.
A Diocesan Schools' Competition, in English or Irish, for both primary and post-primary schools will be launched at the Convention. An information brochure and application forms will be sent to all schools in the diocese during the week.
There will be an open forum for discussing ideas of how best to prepare for and to celebrate the Eucharistic Congress in our Diocese and informing people of the Programme of events in the RDS in Dublin during the week of the Congress, and the Final Mass in Croke Park on the 17th June. There will also be information on the Congress Workshops, the Youth and Volunteering Programmes.
Sunday's Convention is open to anyone interested in our Diocesan Contribution to the International Eucharistic Congress of 2012.
Do this in Memory
The next Masses in the Do This in Memory Programme take place next weekend, on Sat 10th March. A meeting of the parents will be held in St. Columba's Community Centre on Wednesday 7th March at 8.00 p.m. in preparation.
You Shall be my Witnesses
Well done to the Leaders and candidates who participated in the first night of the confirmation programme on Thursday evening. There was a lovely atmosphere as the work was being done. The next session is Thurs 8th March at 7.00 p.m.
Visitation
The Sick and housebound will be visited with Holy Communion this Thursday and Friday. Some have asked how should they prepare for this visit. A place should be prepared in the home where the visit with communion takes place. A Candle, cross and Holy Water are placed on a cloth on which the Blessed Sacrament is also placed. The person should have spiritually prepared for the visit by saying the Confiteor and preparing for confession, if it is the priest who calls. After the visit, the person should spend a little time with prayers of thanksgiving. Hope this is of help.
IEC Adoration in our Parish
We are hosts to Our Lord present in the Blessed Sacrament on Thursday 8th March at 8.00 p.m. in St. Mary's Church, passing it on to Arranmore the following Morning and receiving it in St. Columba's that evening. We will then pass it on to St. Crona's in Dungloe at 8.00 a.m. on Saturday. Please try and find some time to personally be with the Lord as he passes this way.
It has also been suggested that we prepare for the forthcoming congress by spending an hour before the Blessed Sacrament after Mass on the Sundays of lent. There will therefore be a holy hour after Mass next Sunday, 11th March and each Sunday until Palm Sunday.
Tags: