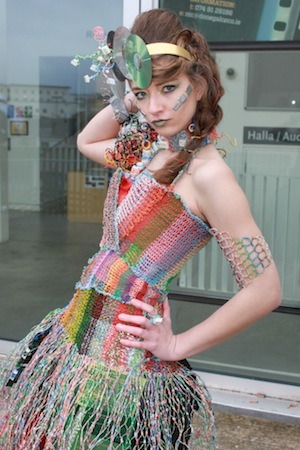 THREE clever Co Donegal students are through to the final of a fashion competition – after designing a dress made totally from recycled computer equipment.
The three students from Loreto Community School in Milford, have made it through to the Northern Regional Finals of the Junk Kouture a recycled fashion competition.
Ciara Haley, her twin sister Kate and pal Heather Duff have created 'I.T. GIRL', a dress made completely out of recycled computer materials.
"It took us three months to complete but it was definitely worth all that work as the end product is impressive to say the least," said Ciara.
Before the three girls showcase their colourful creation 'I.T. GIRL' to a panel of judges and a lively audience on the catwalk in Belfast's famous Europa hotel, they plan to strut their stuff in local schools in the hope of gaining public votes.
This fashion forward trio will need your help as they can gain an extra 10% to their overall score from online voting.
Lines open today and you can vote for 'I.T. GIRL' online by visiting the website www.junkkouture.com and voting for their design.
So come on Donegal – get behind all the Donegal entries and go online and vote.
The Regional Finals will take place this Sunday, March 11.
This event is open to the public and is sure to be a very exciting day out where you can admire students' creative approach to turning junk into fashion.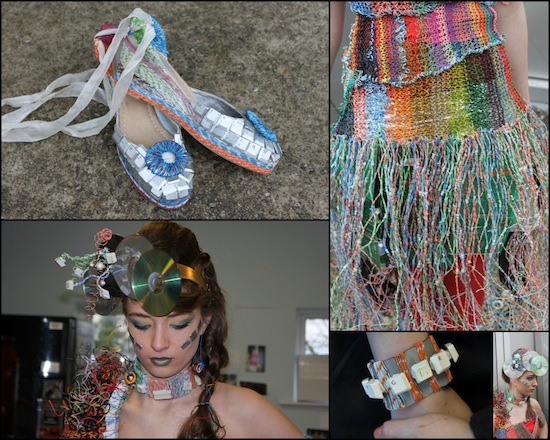 Tags: